When the Sharing Economy meets the Construction Industry – An inteview with Christian Ricciarini
Edilmag is an Italian App that allows construction companies to empty their warehouses through the sharing of inventories. The cofounder, Christian Ricciarini tells us about the experience of introducing the Sharing Economy to the construction industry.
How can the Sharing Economy be applied to the construction industry?
It's a question whose answers often raise even more questions despite the potential of this industry being great. The management of unused inventories is a problem for construction companies. As is often the case, some particular problems give birth to rather particular solutions. Edilmag's founding was the result of just such a situation.
This is the first app in Italy that allows construction companies to share warehouse inventories, equipment and know-how.
Shared warehousing already exist in the logistics sector and called Truly Shared Warehousing. It has already been discussed in my post, "The Sharing Economy in the Logistics World". However, Edilmag's model is novel because rather than being simply a shared physical space, it is a kind of virtual warehouse created from the warehoused stock of individual construction companies.
Considering that Edilmag works in such a traditional sector as the construction industry, it is, for me, a dual novelty.
From my point of view, the aspects that excite and engage me the most, are the advantages such a system provides the users advantages ranging from the disposal of unused stock to economic savings. It also embraces a social aspect that opens the door to new new cooperative ventures .
The engineer, Cristian Ricciarini, cofounder of Edilmag, accompanied us on a journey into this world.
1) What were the circumstances that gave birth to this idea?
It was based on the brilliant intuition of of a building entrepreneur from Pesaro, the architect Rodolfo Brandi. He was tired of seeing unused materials and equipment accumulating in his warehouse, and of having to buy new equipment which was already available at nearby companies.
In particular Rodolfo, who also participates in representative associations, , considers it essential to bring real change to a sector already deeply affected by the present economic crisis but still clinging to outdated management logic and ways.
His idea of change starts from the premise of making the most of technological innovation, and new models of business cooperation.
So, I dedided to help Rodolfo Brandi using my other company (Officine Creative Marchigiane – it's a startup that contributes to make innovative ideas) to make his Sharing Economy project for construction companies.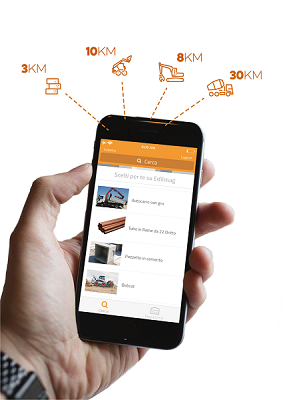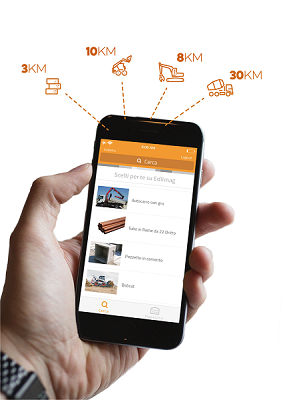 2) Can you tell us how it works ?
Our platform enables the user to quickly and easily take inventory. It constantly monitors inventories and consequently optimizes the procurement process (thus avoiding, for example, purchasing materials already in stock in the warehouse).
The inventoried materials, equipment and machinery can be shared with other construction companies. The construction companies can use Edilmag as an alternative source of supply for shared materials, equipment and machinery or for buying used machinery.
All of these functions are available on the platform or on the App. Thanks to GPS global positioning, the companies closest that can share material or equipment can be quickly identified .
3) Why is there a subscription to use the app?
To answer that question, the mission of Edilmag needs to be fully understood. Its aim is to facilitate sustainable business for construction companies. The social aspect that the founder wanted to incorporate influenced the business model. Usually earnings of Sharing Economy companies come from the transaction fee. Edilmag, precisely because of its social mission, deliberately avoids entering into any transactions between companies (which therefore remains private and completely free of commission payments ). To use the platform, a small annual fee is required (€ 40 + VAT) which, on a commercial level, is closer to the logic of SaaS.
This formula is completely compatible with the founder's intentions of making this tool, which is of great use for construction companies, accessible to everyone.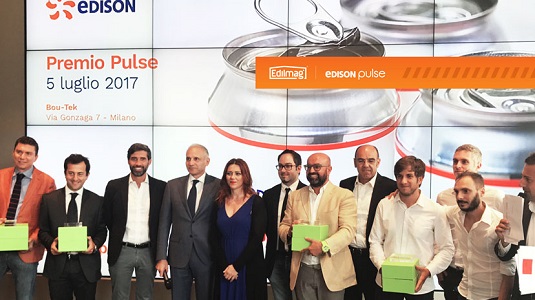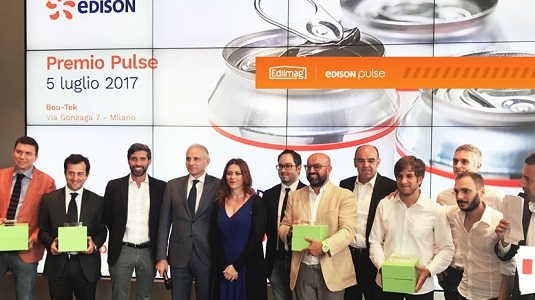 4) Who makes up your community in addition to the construction companies ? Is it the building warehouse sector ?
No. The community is made up of just construction companies and builders. Building-warehouses, and / or other suppliers wanting to have 'a look in', are not permitte.
The main purpose of Edilmag is to be a matchmaker. In other words, linking compatible companies together. The process works because companies learn to know and to cooperate with each other by means of the platform. Up until now, they considered themselves to be competitors, and very rarely partners.
Companies also become visible to some municipalities and civil protection departments that use Edilmag to locate equipment and materials in disaster situations or when defining disaster-prevention programs. Soon we plan to extend the agreement with municipalities and civil protection agencies to a regional level and then on to a national scale.
5) There is one aspect of your platform that interests me very much. The payments. Each operation is immediately payable, whereas in the construction sector, payment within 45 days is the best that can be hoped for. Can you tell us how this aspect works ?
No transactions actually take place on Edilmag which is contrary to other Sharing platforms. When companies come into contact, they define the type of rental the selling or lending of items between themselves. This feature is very much appreciated by the companies because they feel free to define the terms of the contract in the manner most appropriate to their specific situations without the rigmarole of complicated tax and rigid exchange procedures.
6) In the construction sector, one of the problems of holding stock is it's perishable nature. Your app solves this problem.
In addiction to the economic/managerial advantages, I believe that it also facilitates the establishment of cooperation between companies. Do you have any testimonials in this respect ?
That's true. People have the perception of construction companies surrounded by piles of abandoned materials exposed to the elements and deteriorating with the passage of time.
Our aim is to change this perception through a cooperation that naturally forms between companies, thus facilitating the use of otherwise unused materials and equipment.
We are already seeing a lot of companies that, having met through Edilmag, are now forming significant synergies that enable them to be more competitive on the local market or to have access to more 'invitations-to-tender' for particular plant and equipment. Moreover, some sharing is taking place between renters and equipment operators. In these cases, the companies share an under-utilized workforce to generate new opportunities.