Airbnb was

not

 

an

immediate success. Seven no's

to Airbnb were given by investors in 2008. The history of Airbnb is that of three guys 

 

who believed

 

in

a project and had

enough resolve

to make it a reality.
7 no's to Airbnb. It seems like a film title but it isn't so. Seven has always been a particular number, full of meanings. 'Seven' were the Wonders of the World. Seven were the kings of Rome and seven are the days in the week.  Plato said: "Seven anima mundi". There is also 'a seven' in the history of Airbnb. One of the greater success stories in the last few years has includes the number '7'.
2007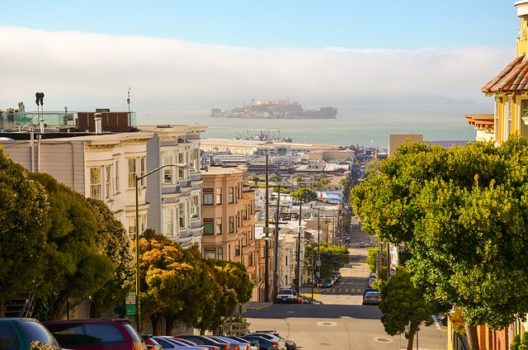 Amol Surve is a 30 year old  designer who graduated  from Arizona State University. We are in October of 2007, and Amol is preparing to participate  in the 'Design Conference of San Francisco'.
Brian Chesky  and Joe Gebbia are two ex-student friends and partners. After the Rhode Island School of Design, they move to San Francisco where they share a loft. As often happens to penniless young guys , they are having some difficulty paying the rent. So, they decide to utilize the spare extra space to rent out as sleeping accommodation. They buy three air mattresses. They offer breakfast to guests the day after. They design a simply website to promote their activities. They call it Airbedandbreakfast.com. Well, a spartan bed and breakfast with air mattresses. 
Airbed and breakfast
Amol has to spend $ 1000 to participate in the Design Conference. The ticket is really expensive, but it is important to Amol. 
So, after getting the ticket, the next expense is for a hotel. Considering what is left of his budget, Amol tries in vain to work out some arrangement for the conference days, but he finds nothing. Everything is fully booked out because of the conference, and the only available rooms cost more than $ 300.  While browsing the web, he accidentally comes across the Airbedandbreakfast.com advertisement.
Intrigued by the logo, he enters  the website. He sees that there are some available beds and the cost is only $ 80 a night with breakfast, so he decides to make a booking. There are other two people, including a 38-year-old woman, in a situation similar to Amol's.
The idea
When Brian Chesky and Joe Gebbia created Airbedandbreakfast.com, they thought  that the customers would be similar  guys like themselves or Amol ,young and mostly students. But when they see that there is also an atypical  customer, the lightbulb lights up and they realize there is something in this. They want to  extend this 'host experience' to others who have space available in their  homes.
They call an old roommate,  a computer specialist named Nathan Blecharczyk, to develop the project and without too much planning, they decide to test the idea at some other events.
2008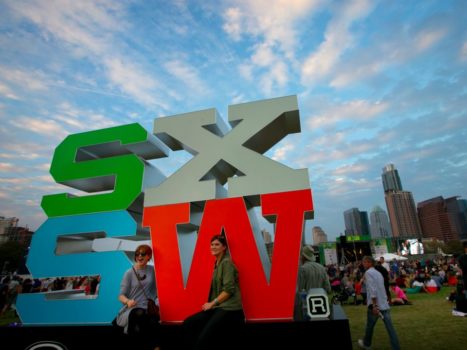 The three guys go to Austin Texas, during the music festival, SXSW – South by Southwest. They promote their business through local blogs and social media. The idea works well, but because of a mix-up in the way payments were made, they realize that it's important to improve the payment system. It must include a deposit payment for on-line booking similar to the system used by hotel groups. In addition, they decide to add a space for reviews to help  prospective guests choose the room or apartment they want.
June 26, 2008
Now it needs only three steps to book a room, thus the process is very simple and the three young men have now managed to deliver the definitive version of Air Bed and Breakfast. At this time the company was valued at $ 1.5 million and so they decide to meet with  investors  in order to raise 10% of the value ($150,000).
A friend, Michael Seibel, a partner  with Y Combinator,  introduces them to seven investors five  give negative answers, and two ignore them.
7 no

's to Airbnb
16/7/08.
Thank you for the introduction. Brian good to meet you — while this sounds interesting it is not something we would (f) do here — not in our area of focus, do wish you best of luck.
30/07/08.
I ran this by my partner. First, it's not in one of our prime 5 target markets so it's a long shot for our involvement. Also, since it's not an (a) area where we are currently investing, getting us involved doesn't give you the expertise that would be best for your company.
My recommendation it (sic) to keep us posted. If you get to the point of a Series A investment please let us know and we'll take a look.
1/8/08.
Hi Brian,
Apologies for the delayed response. We've had a chance to discuss internally, and unfortunately don't think that it's the right opportunity fo **** from an investment perspective. The potential market opportunity did (sic) not seem large enough for our required model.
2/9/08.
Brian,
Thanks for the follow up. I was unavailable to get on the call today as I'll (sic) be out of town though (sic) end of day Thursday. I really like the progress you guys have made, but between issues outstanding with ABB and my current time commitments to other projects, specifically existing investment (sic) at this point. My biggest remaining cocerns (sic) are:
-significant ramp up in traction post the DNC and RMC
-technical staffing
-investment syndicate
28/10/08.
Brian, we decided yesterday to not take this to the next level. We've always struggled with travel as a category. We recognize its (sic) one of the top e-commerce categories but for some reason, (sic) we've not been able to get excited about travel related businesses.
These are the answer emails to Brian Chesky who has published them on Medium.
Brian said that the seven  investors were very smart people and that certainly if they have not accepted it is because the three founders were not able to enthuse them positively enough.
Maybe it's the moment to throw in the towel …. 
The three guys seemed to have arrived at a dead end.  Still, they decide to push their platform during the Democratic Convention in Denver. Mindful of the lesson that during  big events there is a drop in available beds, they believe thattheir platform will be facilitated by this event.
Barack Obama and John McCain cereal ?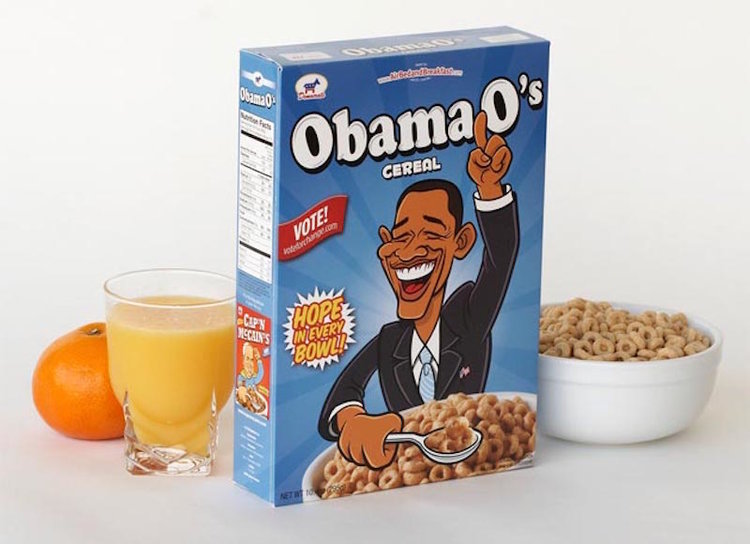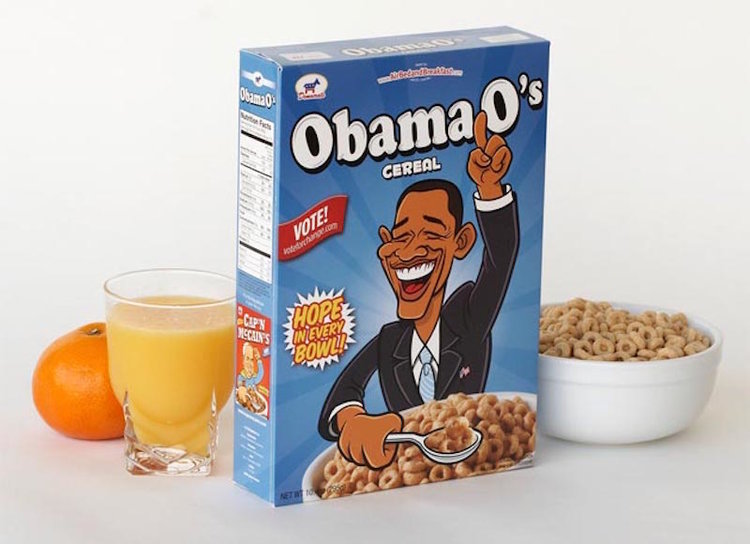 The company is short of cash and likely to close. We are in an electoral period. The three guys don't let themselves become discouraged  and make some cereal boxes with caricatures of Barack Obama and John McCain on the outside.  Within a few months they sell 800 boxes at  $ 40 a piece. They raise  $ 30,000, enough to start the company.
2009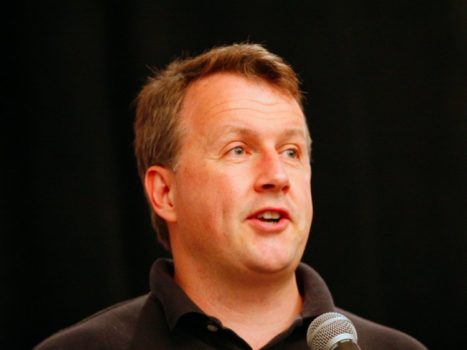 The project attracts  the attention of Paul Graham who, in January 2009, invites  them to join  the incubator program of startup-accelerator, Y Combinator in Mountain View, California where  their partner, Michael Seibel, works.
Paul Graham is  the computer scientist who, in 1996,  created Viaweb, the first  service-provider application to permit internet storage.  In the summer of 1998, he sold it to Yahoo for 455,000 shares of Yahoo stock, valued at $49.6 million. After the acquisition, the product became 'Yahoo Store'. He's considered to be one of  top experts in Lisp programming language, about which he wrote several books.
In 2005, he created Y-Combinator which he has used to finance several projects and to help several startups. In 2008, he was included in The 25 Most Influential People on the Web by BusinessWeek.
NEW YORK
In the first three months, the three guys hunker  down and work a lot. They  identify the critical issues of their business  and  develop  the necessary improvements.
They decide not only to focus on e special events, but to draw  attention to tourism areas. So, they fly to New York where they meet prospective hosts and guests. They converse with them to understand some aspects of their businesses that they hadn't known before. They have some more- professional pictures taken of catchy rooms and  apartments and  help their hosts in the writing of advertisements.  This experience will be crucial  in the future development of the company.
Their work begins to bear fruit. Returning from New York, they have 10,000 users and 2,500 hosts. The revenue  grows to $ 400 a  week. The platform starts to become  independent of special events.
In March 2009, they change the name Airbed and breakfast  to Airbnb. In April 2009, they receive $ 600,000 from Sequoia Capital Fund.
2018
In 2017, Airbnb had revenue of $ 2,57 billion. They were just $ 75 million short of their target. A year ago they started a new service called Experience, where people can learn and live for a short time, possibly just a week, new way of life in a new location.
Today Airbnb is value at 31 billion and may be listed as a public stock on the share market.
Ah…What about Amol Surve, the first Airbnb customer? He's working, happy and he and Brian Chesky are great friends.